Of all the businesses that I interact with on a regular basis — doctors, restaurants, grocery stores, general retail stores, etc — one of THE BEST businesses I've found is Fox Auto Care.
I first learned about Fox Auto from a co-worker over 20 years ago when I first moved to California and was needing a good auto mechanic. I had an old Toyota Corolla at the time and I had taken it to a variety of mechanics all who I felt were over-priced and marginally dishonest. I never felt quite confident with their work.
When I took my car to Fox Auto, I was immediately put at ease by the owner Ken Fox along with his sister Jackie who runs the front office. Both Ken and Jackie were professional, easy to talk to, and very honest about the cost of repairs. What I like about Ken and Jackie is that they understand cost is always a concern so they will often try to find more inexpensive repair options.
I admire how they run their business and give them my highest recommendation!
P.S. They currently have over 369 reviews on their site averaging 4.9/5.0 stars as well as over 60 5-star Yelp reviews so I'm not the only one who likes their service!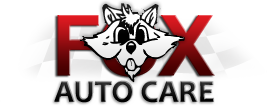 Fox Auto Care
1311-C E. Saint Gertrude Pl
Santa Ana, CA 92705
Phone: 714-494-1141
Pros:
Professional
Honest
Easy to talk to
Cons: