Bella Cocina in Santa Ana — not too far from South Coast Plaza — is by far my favorite place for Mexican food. The last time I visited I got their carnitas plate. It came with some flour tortillas so my plan was to roll my own mini carnitas burritos. They were so amazing!
I got a chance to speak with the owners and they told me that they really try hard to use the freshest ingredients in their dishes. I can attest to that. For example, the black beans I had were prepared that morning, unlike many restaurants that will make a big stock all at once and serve it up throughout the week. I really never noticed it before although now that I've tasted GOOD, fresh food I can tell the difference.
The other key factor to why I like Bella Cocina is they have very reasonable prices. I paid something like $8.50 or so for my carnitas plate. Other places would easily charge at least $10 – $12 for the same thing so this place is a really good value.
Try this place out and be sure to thank me later. 🙂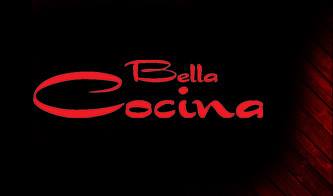 Bella Cocina
1501 West MacArthur Blvd.
Santa Ana, CA 92704
Phone: 714-755-7000
Pros:
Super-fresh ingredients.
Very reasonable prices.
Cons:
Suggestions:
Fish tacos are great. Also, any of their carnitas dishes.
Get their flan. For $2.99 you can't beat the price.